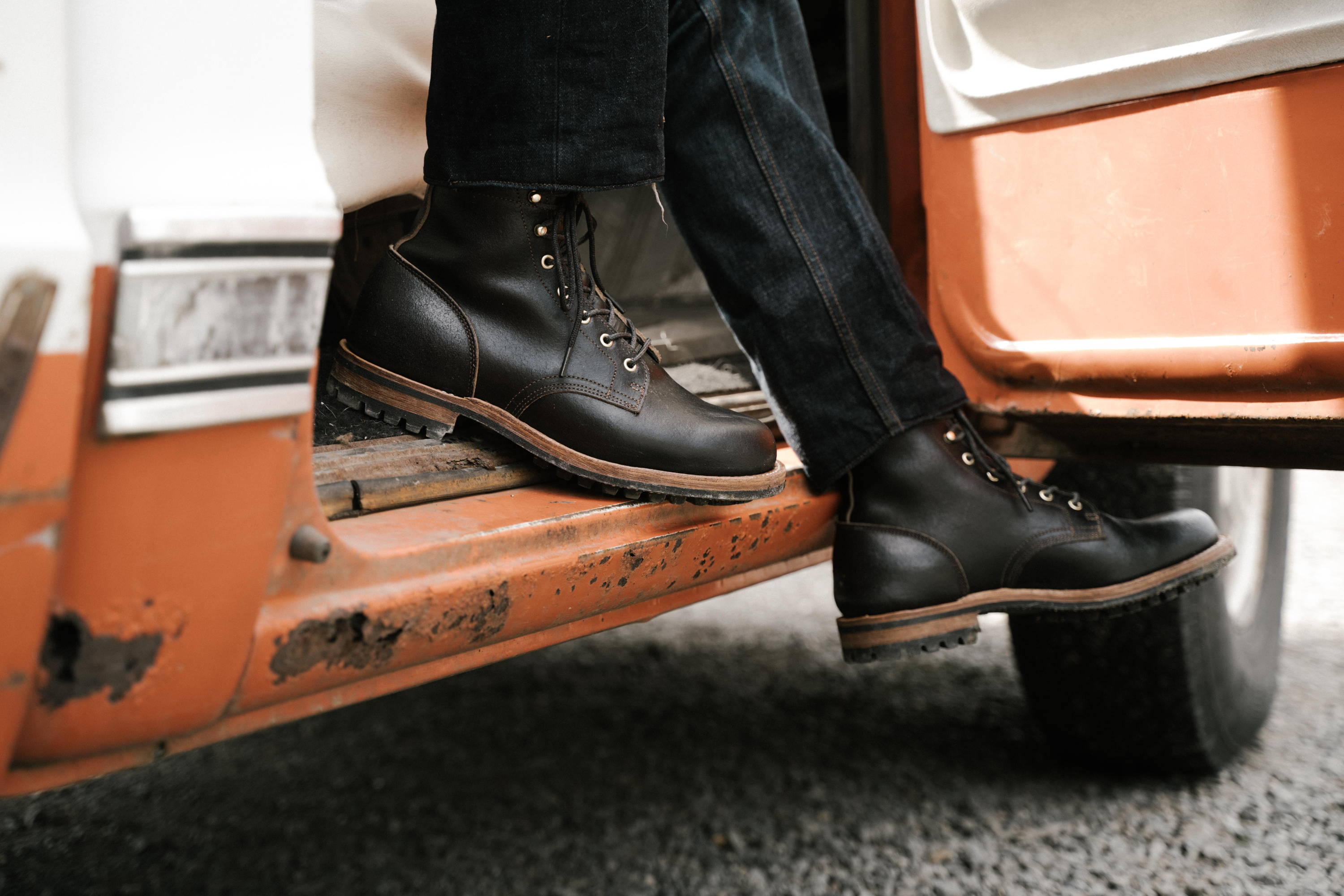 ---
---
Let's talk a bit about one of our staple leathers, Waxed Flesh.
Currently, we offer 3 different waxed flesh leathers Java, Black and Chestnut. The Java Waxed Flesh is where everything started with Truman and is by far our most popular boot. So, what exactly makes this style of leather so desired and unique?
---
---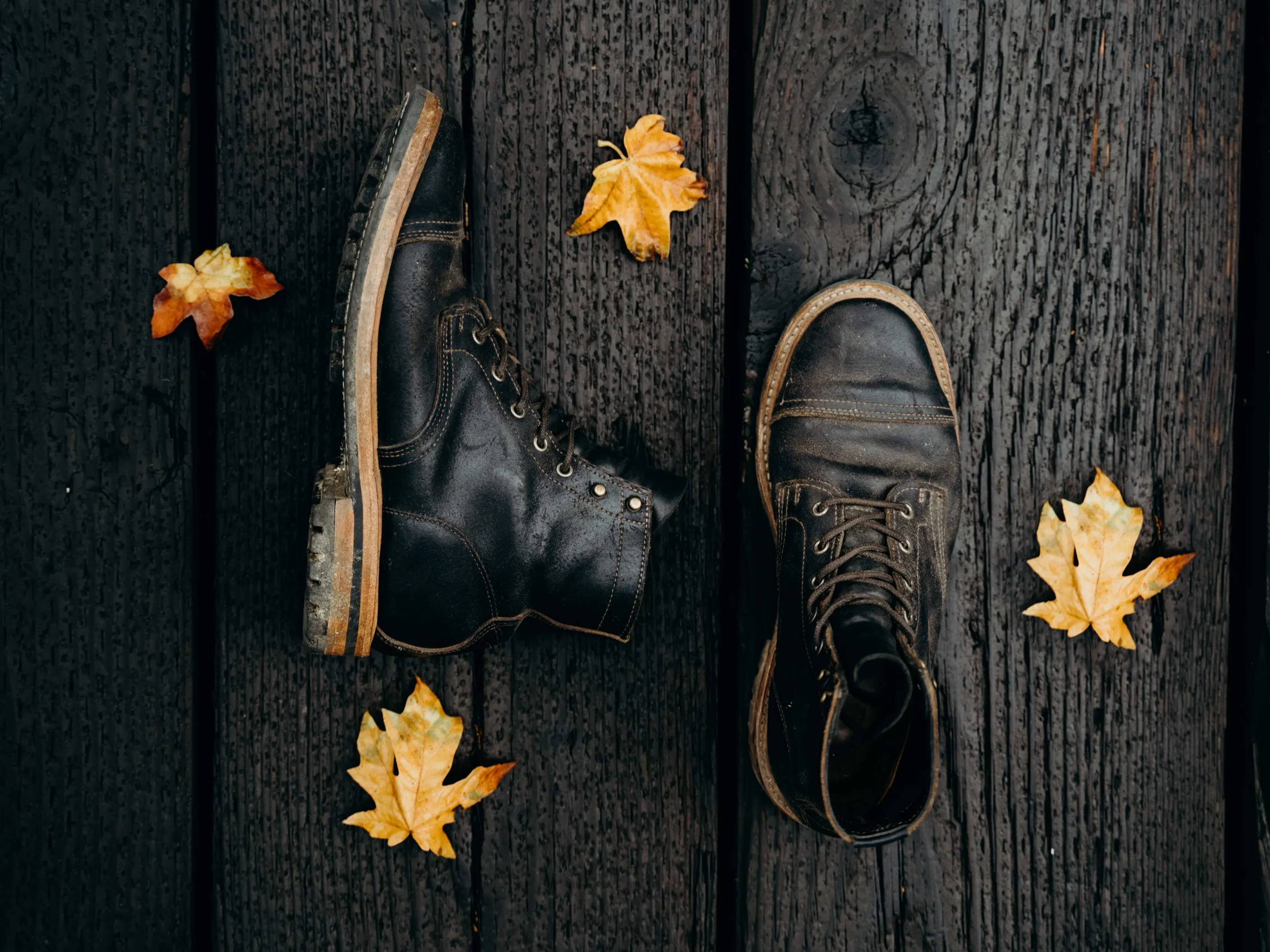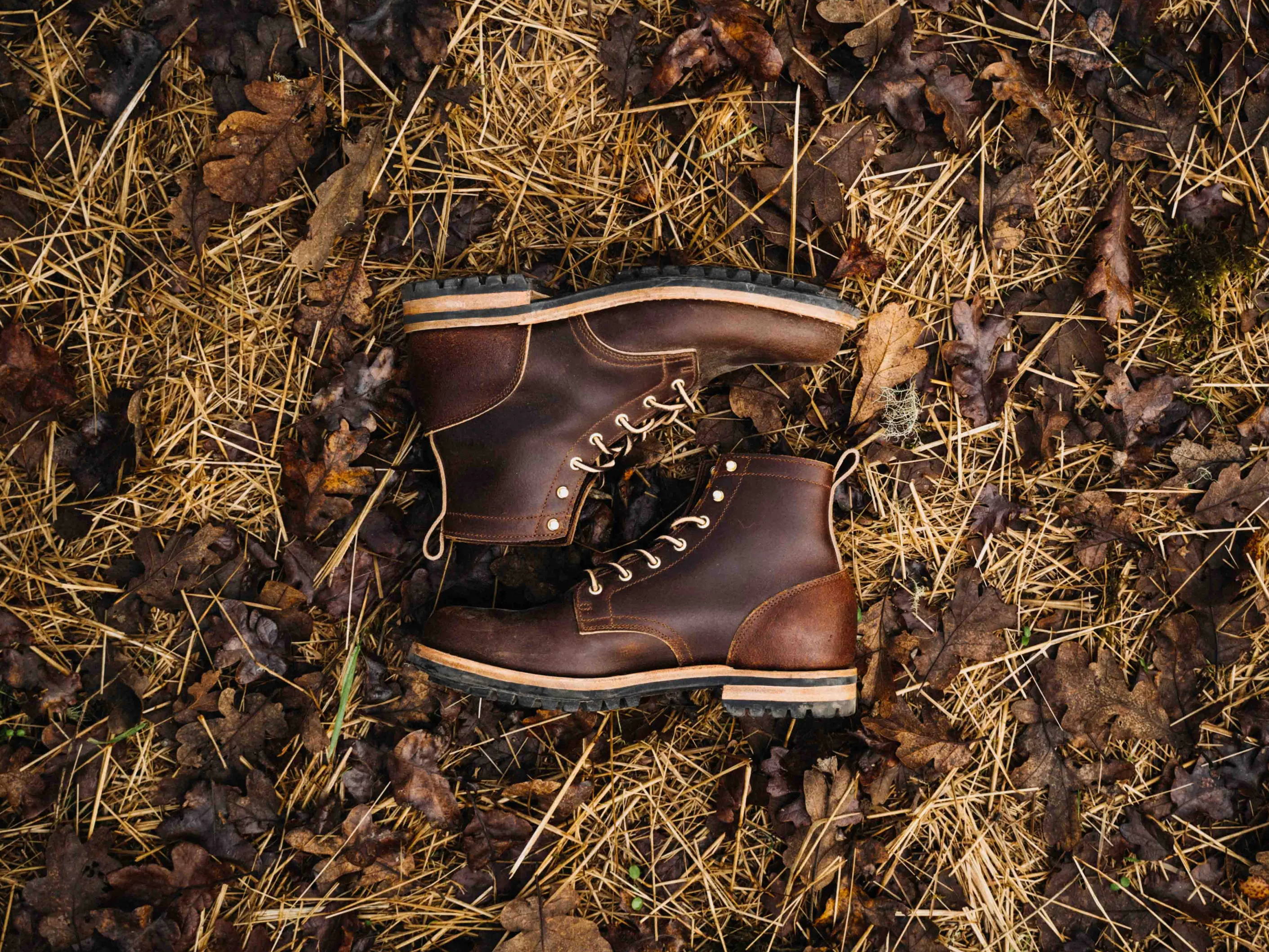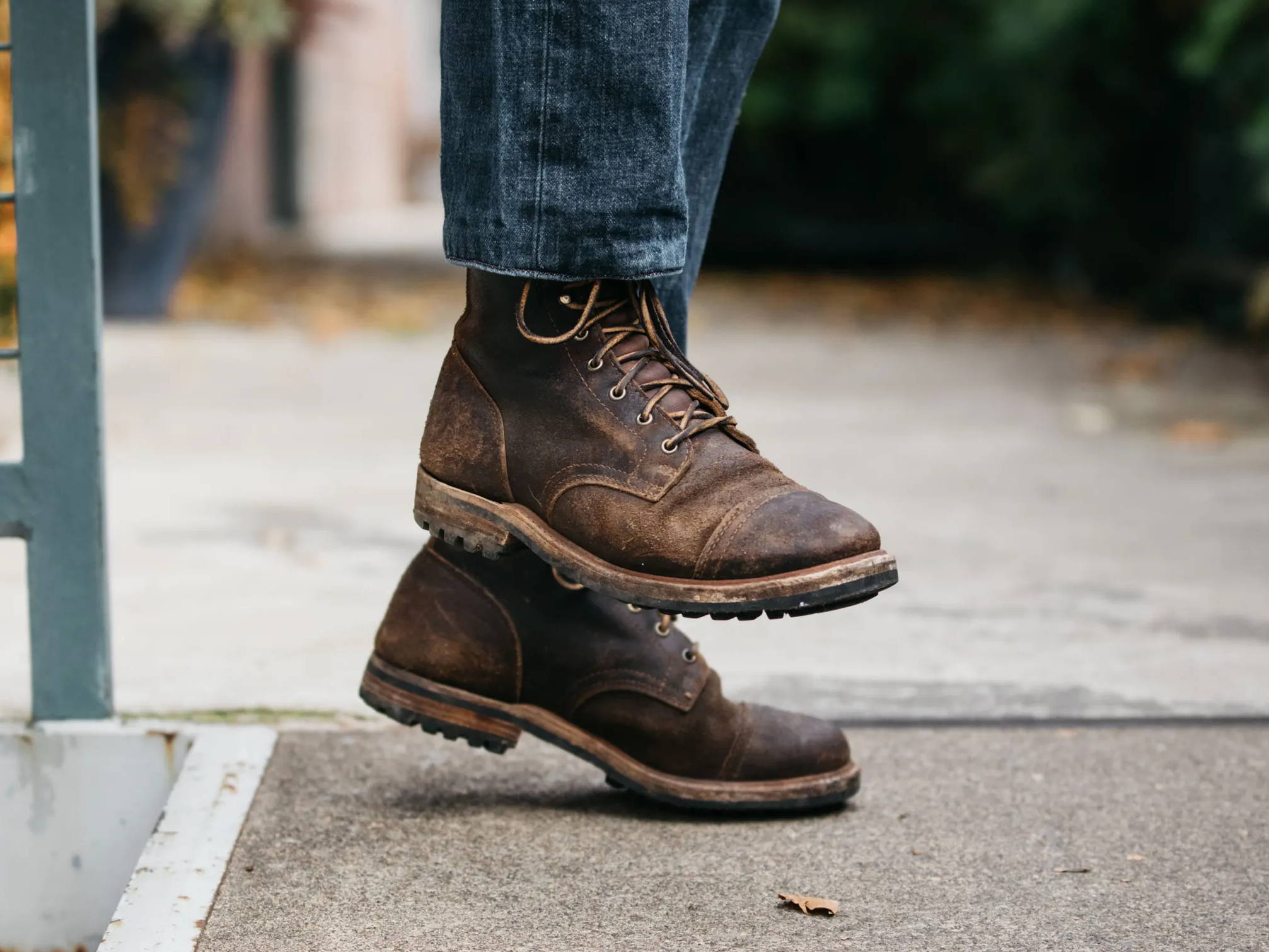 ---
---
For those of you boot enthusiasts out there, we get our Waxed Flesh leather from Horween Tannery. They have long been established and deliver some of the highest quality leathers in the world. The waxed flesh leather is made almost exactly the same way as their Chromexcel (which was originally designed as a military boot for the marines) but they finish the suede side that is usually left unfinished.
---
---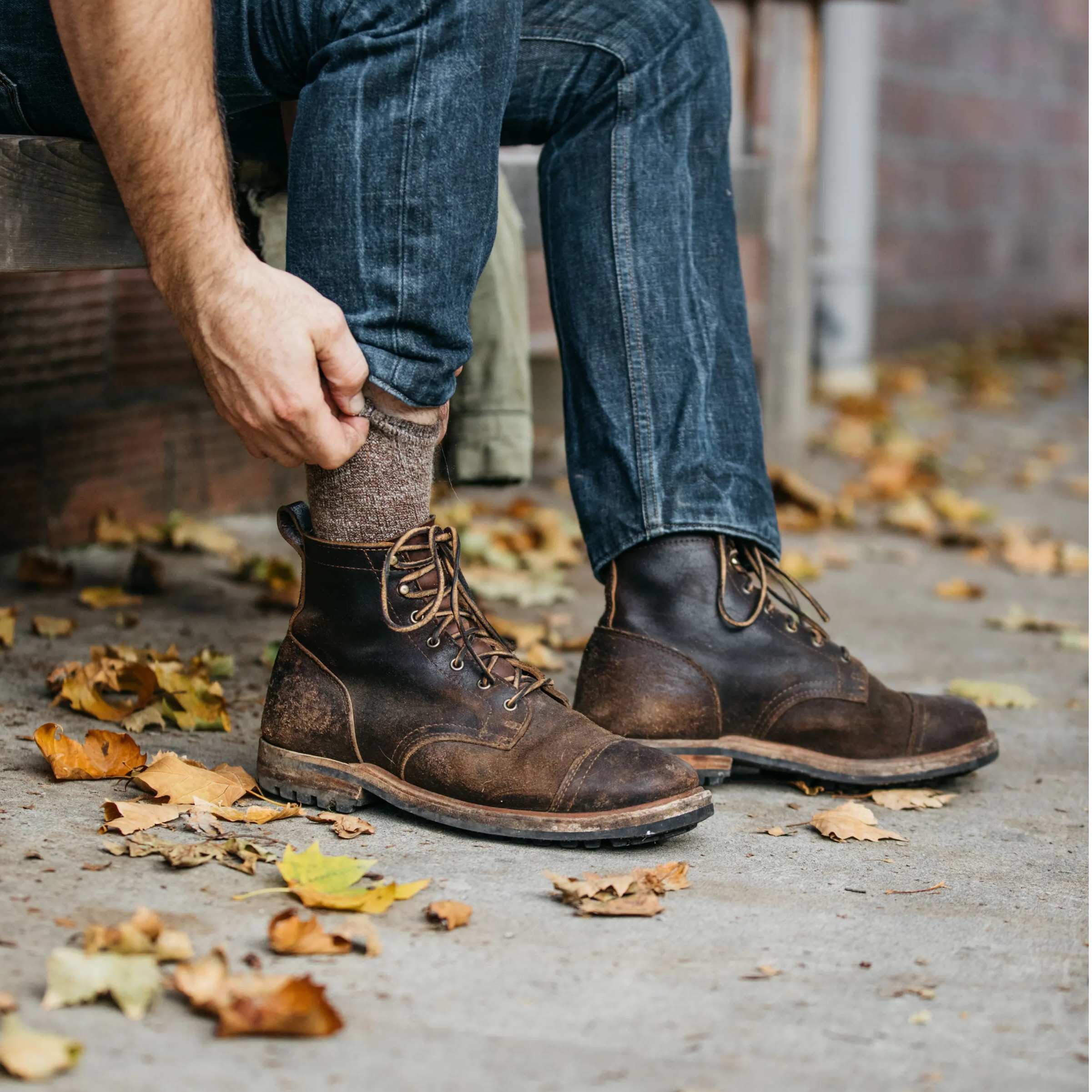 Java Waxed Flesh with multiple years of wear
---
---
As you could probably guess from the name (and like the CXL leather) the Waxed Flesh is heavily waxed which makes it water resistant and very tough against the elements. Think back to your middle school science class where your teacher might have talked about the waxy cuticle on the outside of plants leaves that help with water retention, insulation and protection. If you have ever held a Juniper leaf you know exactly what we are talking about. Well, this waxy coating on the leather, essentially has the same purpose. It helps repel water and keep your feet nice and warm.
---
---
---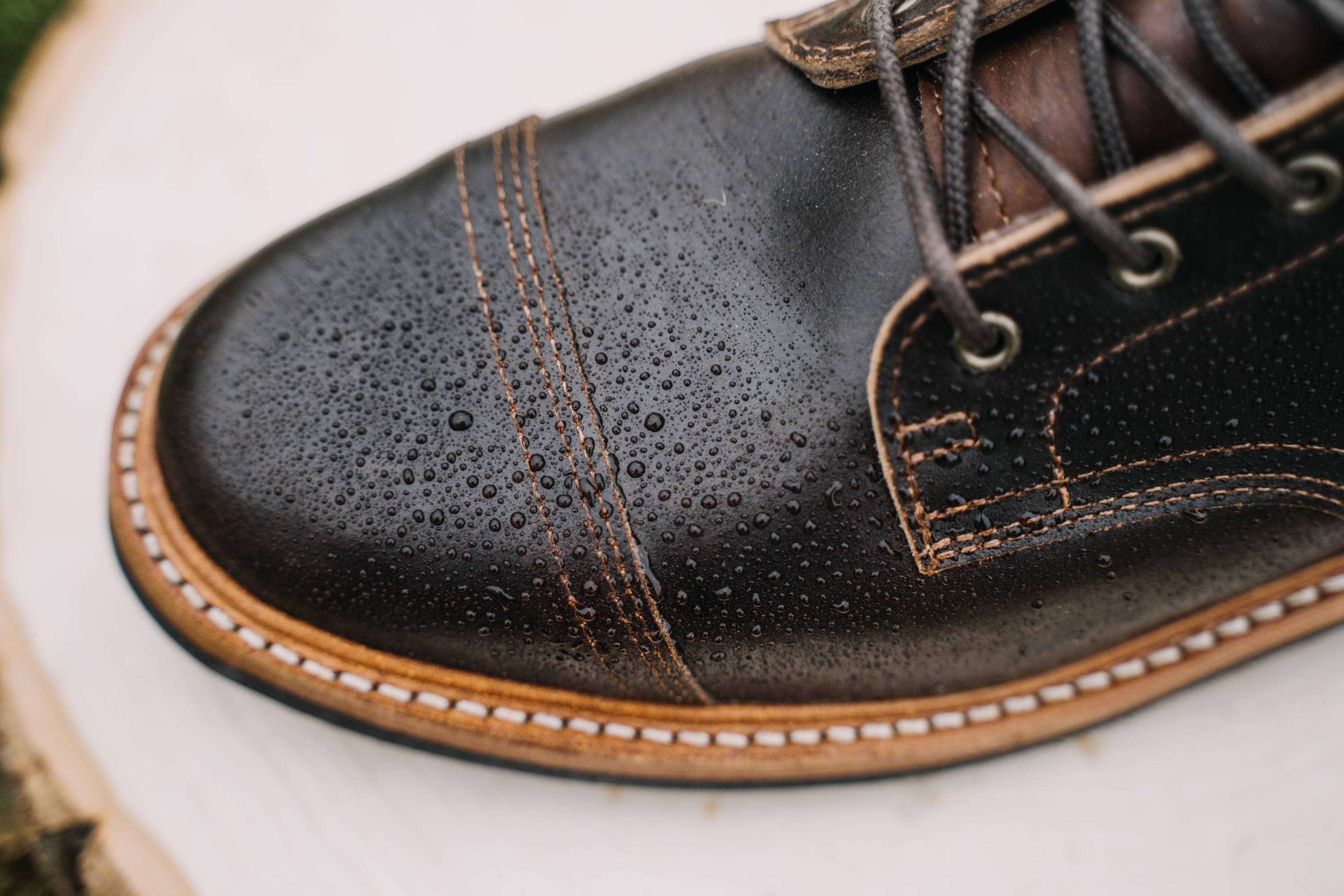 Our Java Waxed Flesh on the left and our Black Waxed Flesh on the right
---
---
Another reason this leather has become so popular is its fashion allure. The leather looks amazing brand new but, in our opinion, looks even better in time. As the boot begins to wear, it develops some of the most unique and beautiful patina around (see images below).
---
---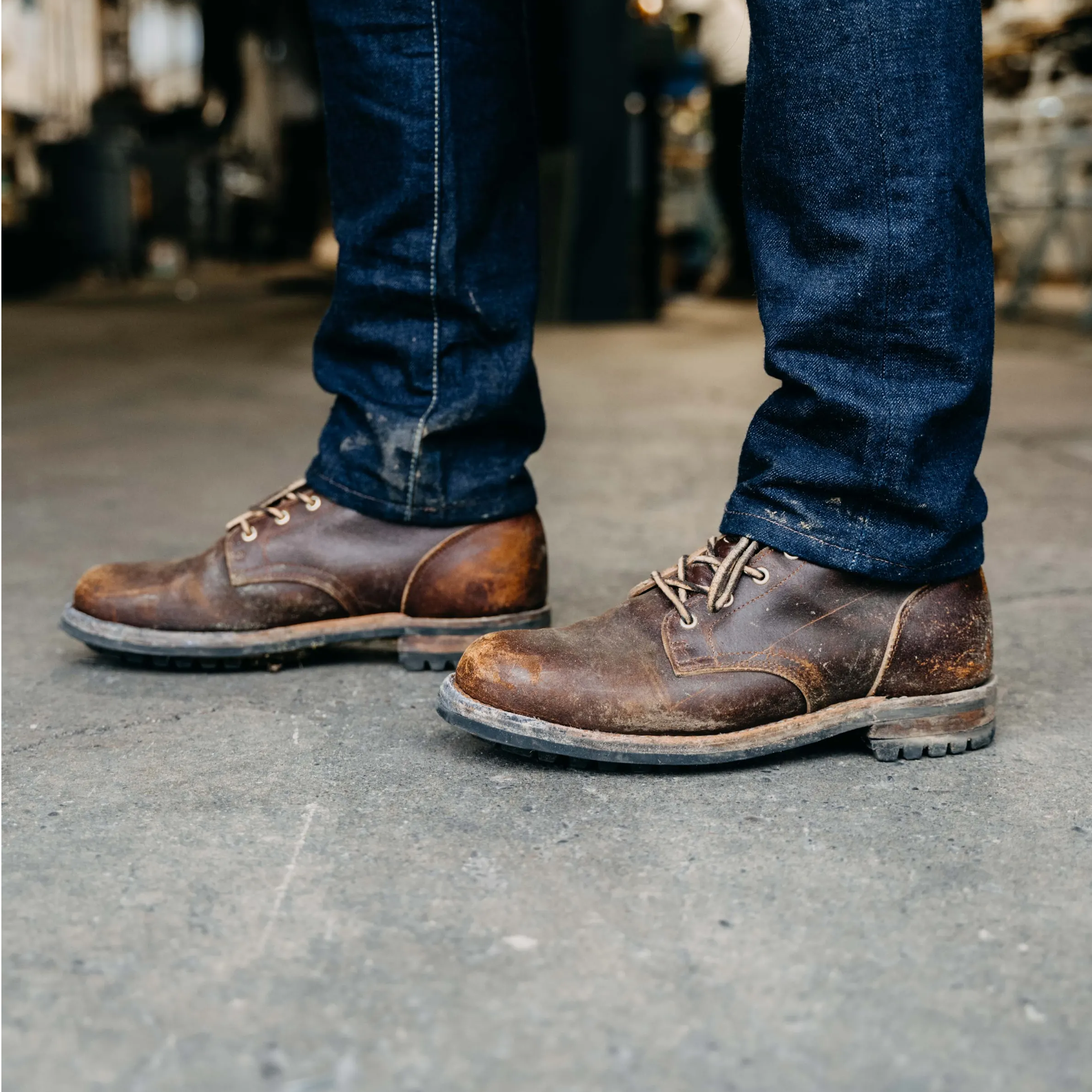 Beautiful patina from our Chestnut Waxed Flesh Boot
---
So, if you're the type of person who tends to be a bit rougher with their boots or are looking for a leather that you can beat up the waxed flesh might be perfect for you. However, if you love the smooth, sleek, out of the box look all you have to do is re-wax the leather to keep them looking like the day you got them.
---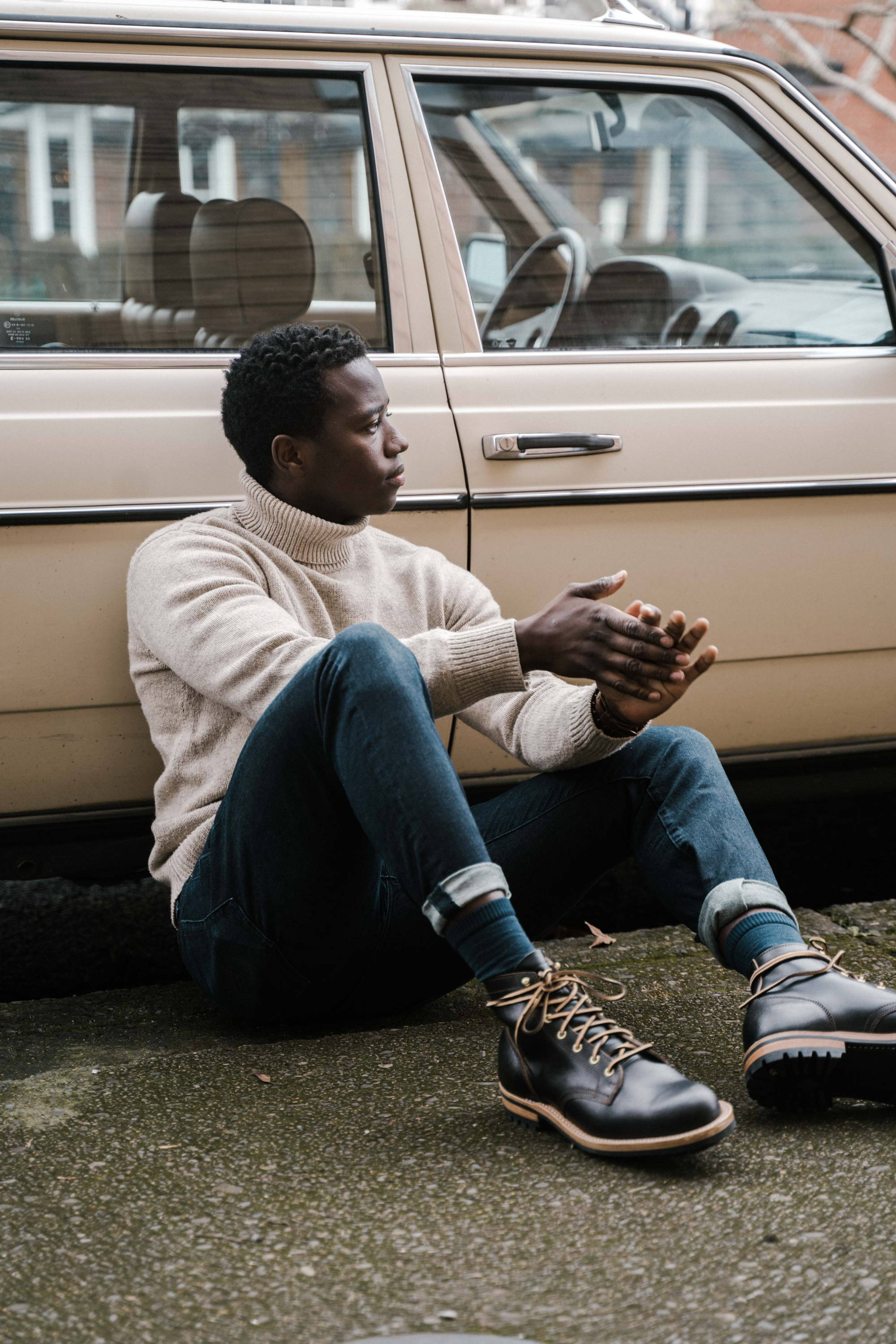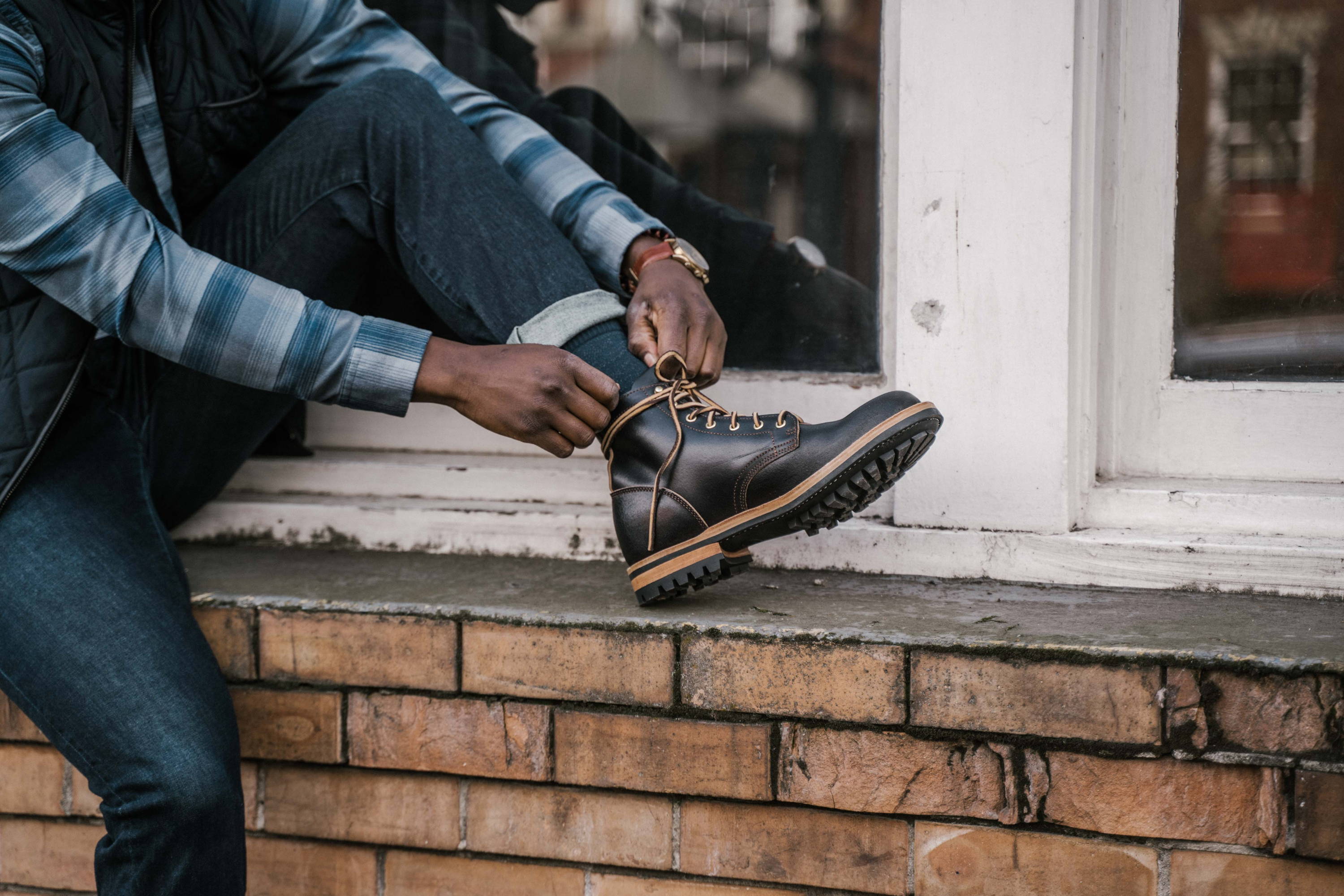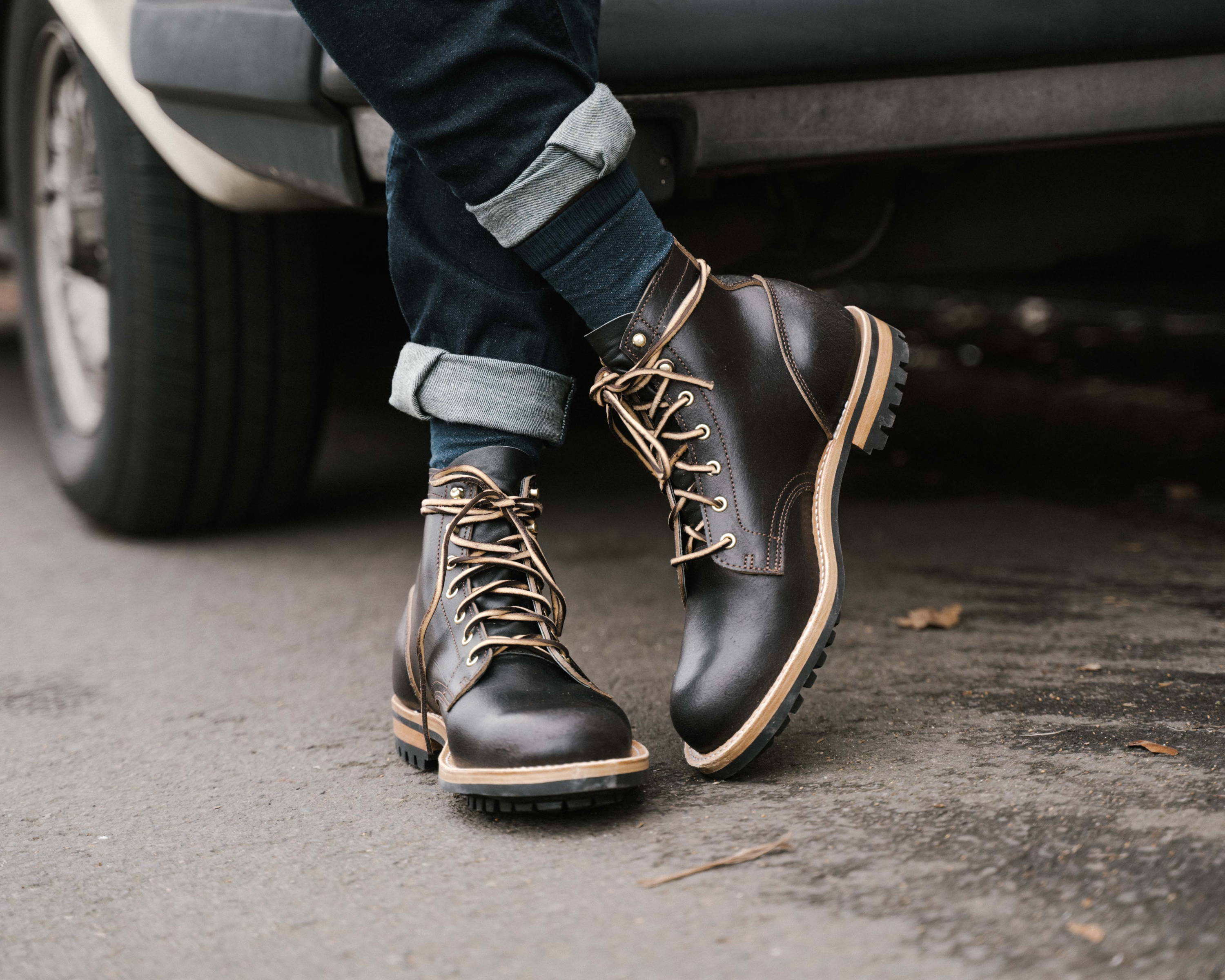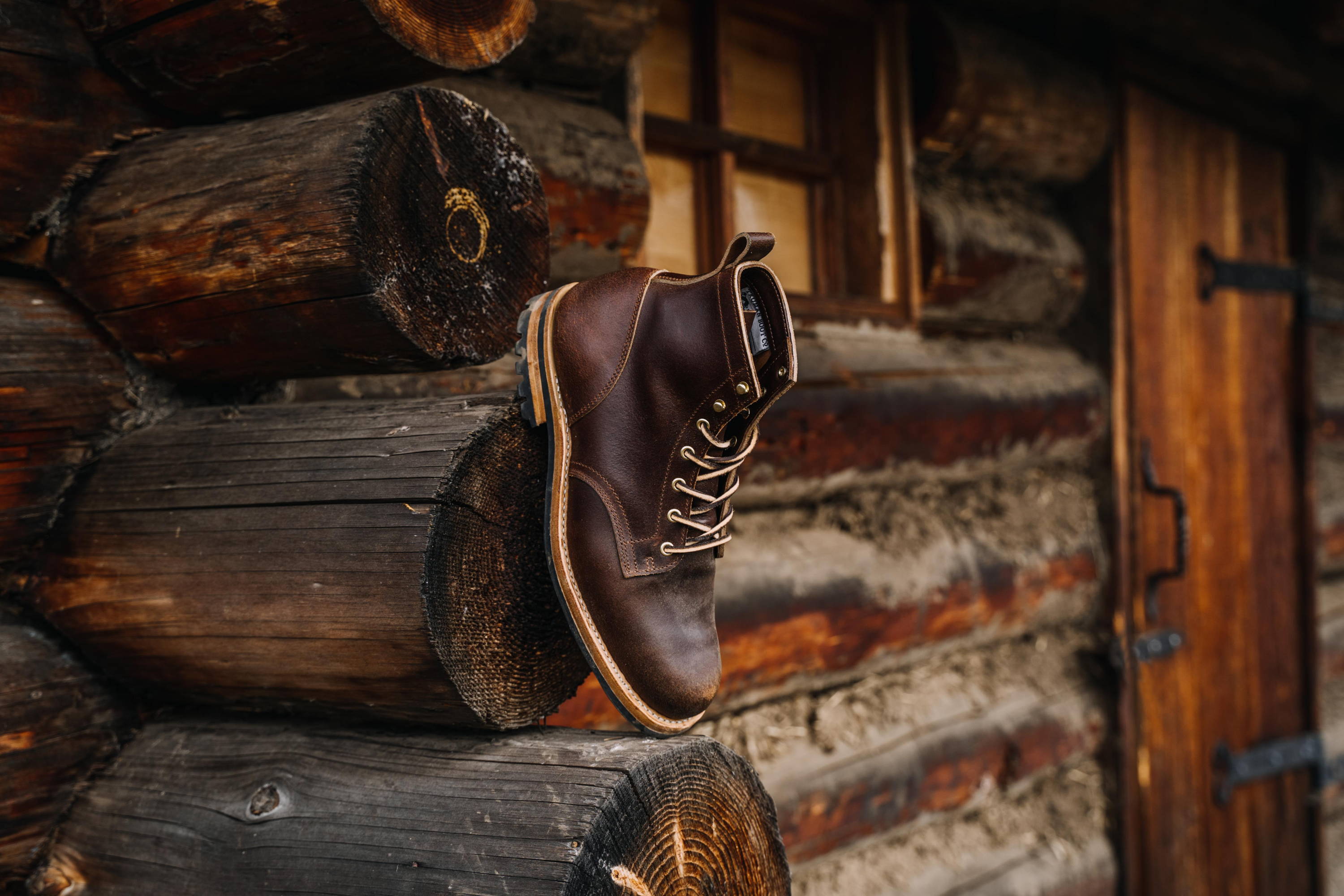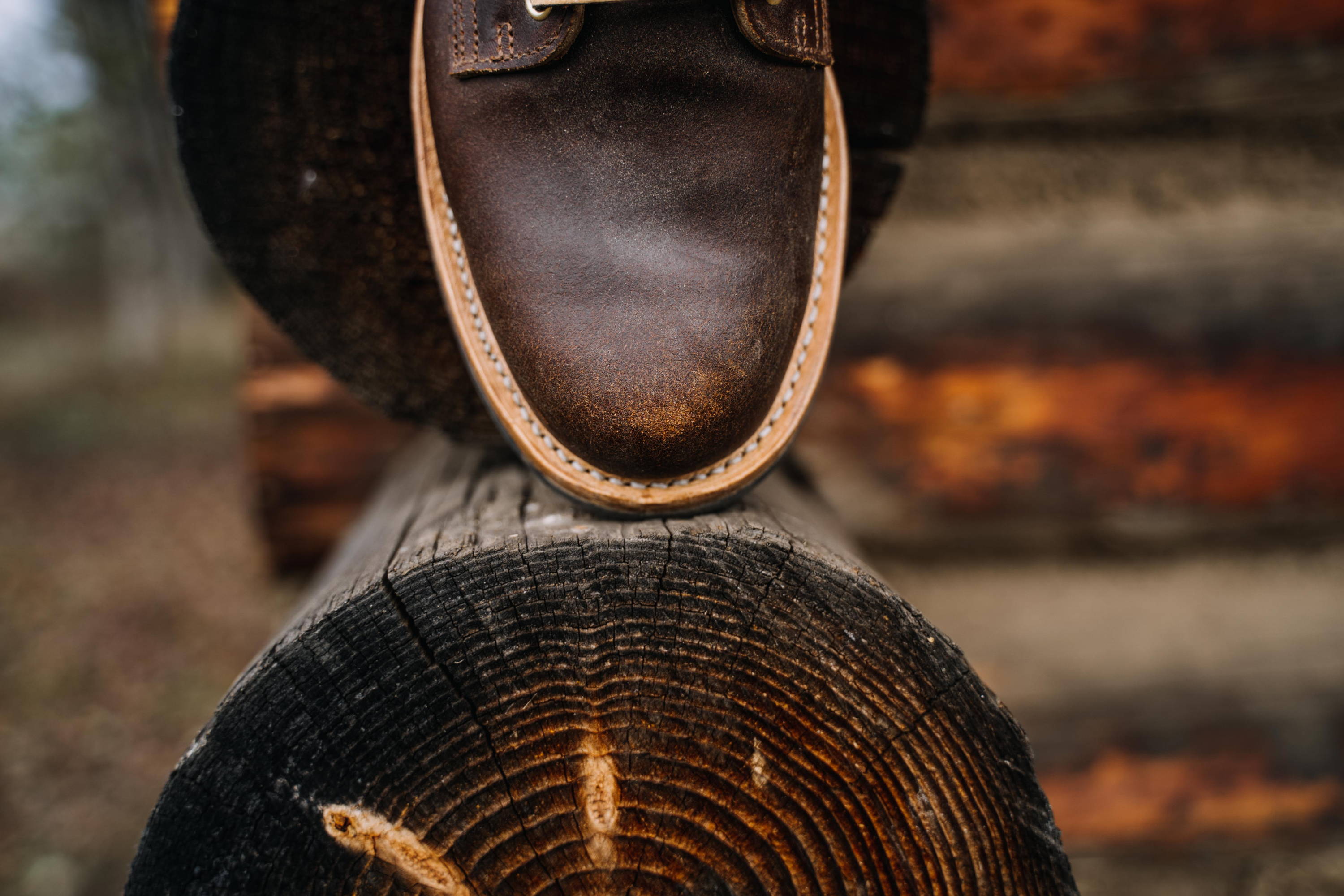 ---
---