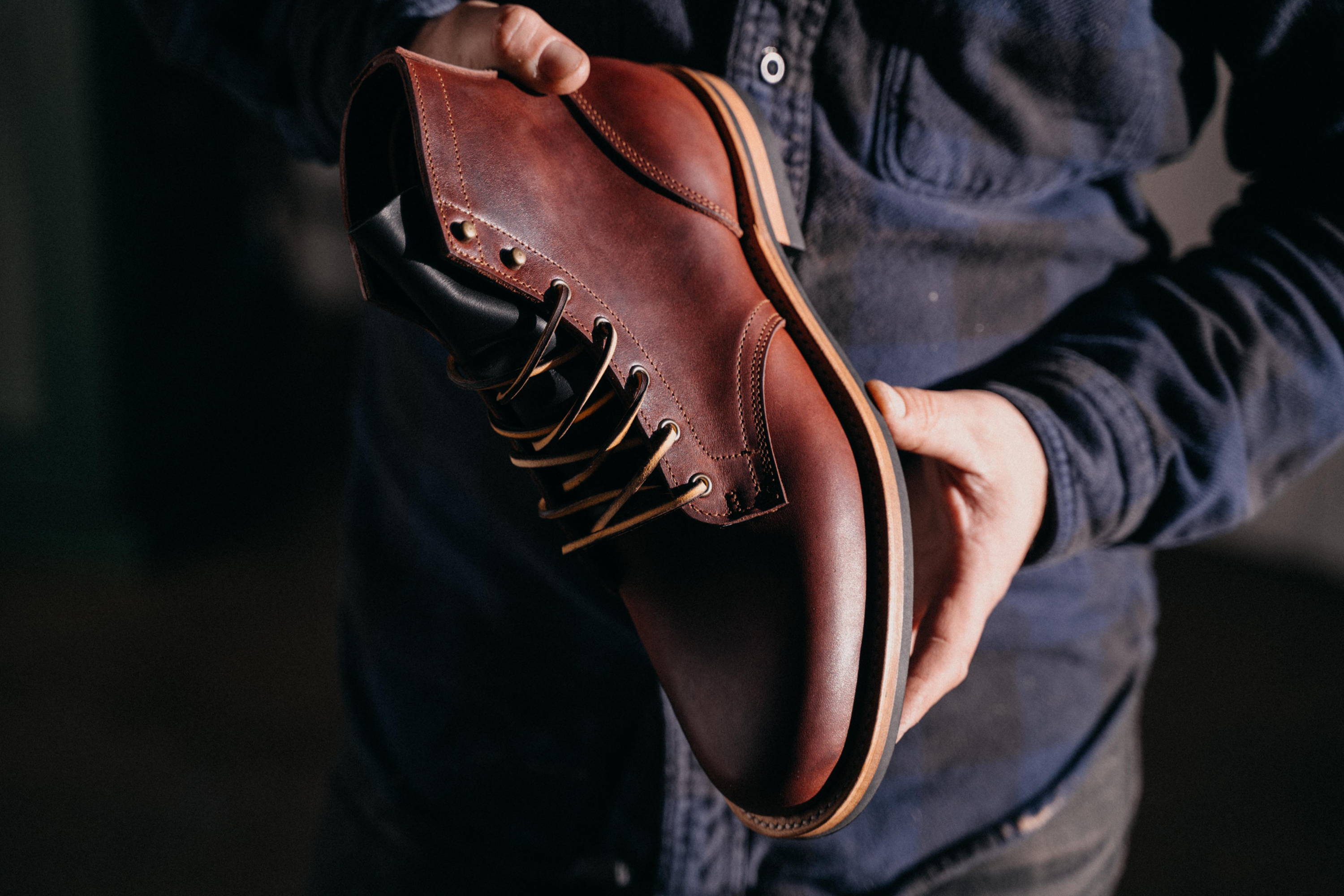 ---
---
Use Saddle Soap when leather is worked heavily and dust, mud or dirt has made its way deep into the pores of the leather. Apply with a damp cloth, rub into the leather until a rich lather develops. Wipe clean with a damp cloth and buff with a dry cloth.
---
Be sure leather is clean and dry before applying wax. While it doesn't darken most leathers, there are always exceptions. Be sure and test a small portion in an unseen area of the leather. Unlace your boot or shoe and apply enough wax to cover the entire surface area of the shoe. The midsole, while often times overlooked, benefits from wax as well. Allow the applied wax to sit on the leather for 15 minutes. Then, using a horse hair brush, buff the wax into the boot with moderate vigor to create heat until a gleam or shine has appeared.
---
Use this cloth to apply leather care products. It can be damp to clean dirt, but a dry cloth can be used to buff leather into a shine as well using firm pressure
---
We recommend using a horse hair brush to apply and buff wax or saddle soap into your leather. We recommend that two separate brushes are used for each, one for application and a separate for buffing. You can use water to clean your brush if need be. It is advised not to use this brush to remove dirt as it will scratch the leather.