---
---
Goodyear welting is a construction technique invented during the second industrial revolution by Charles Goodyear, Jr., the son of Charles Goodyear, in which the Goodyear Tire Company is named after. Through Goodyear Jr.'s introduction of a line of machinery that streamlined the process of shoemaking, the footwear industry was essentially, revolutionized.  Goodyear's process consisted of a special insole channelled to provide a "lip" or "rib," in which the upper was then pulled over the last to this rib, which was temporarily held in place by tacks, wire and staples. A flat strip of leather called a "welt" was then sewn to combine the welt, upper and lining to the "rib" using a chainstitch method of sewing. After the welt was sewn, the shoe was then joined to the outsole by sewing through the welt and then out the welt with a lockstitch.
Our Version of a Goodyear welt takes it a step further. Our leather insoles are channeled with a machine to allow for a flap of leather to be created, acting as the "rib," which allows us to stitch the upper and welt directly to the leather insole, foregoing a cotton rib that is glued to the insole. Most ribs are in fact, not leather, but a composite material made of leather scrap that act much like cardboard. We feel our method of channeling our lather insole is a huge step in maintaining a boot that is constructed using as much leather as possible, and minimizes failures and unwanted stretch that comes from a cotton rib.
The Goodyear welt construction method requires a skilled boot-maker to successfully perform this process. Here at Truman, we strive to ensure that while your boots might take a few weeks to arrive, they will however, last a lifetime. Our philosophy is centered around creating a handcrafted product that we hope you are still wearing in ten to fifteen years. Our inspiration for including a Goodyear welt versus alternative methods of construction derives from a background of a working class family, where quality boots were essential for completing a job. Among the many benefits of utilizing Goodyear welt construction, perhaps one of the most essential, is the ability of a boot to be resoled two to three times, thus, extending the lifespan of the boot - our ultimate goal.
---
---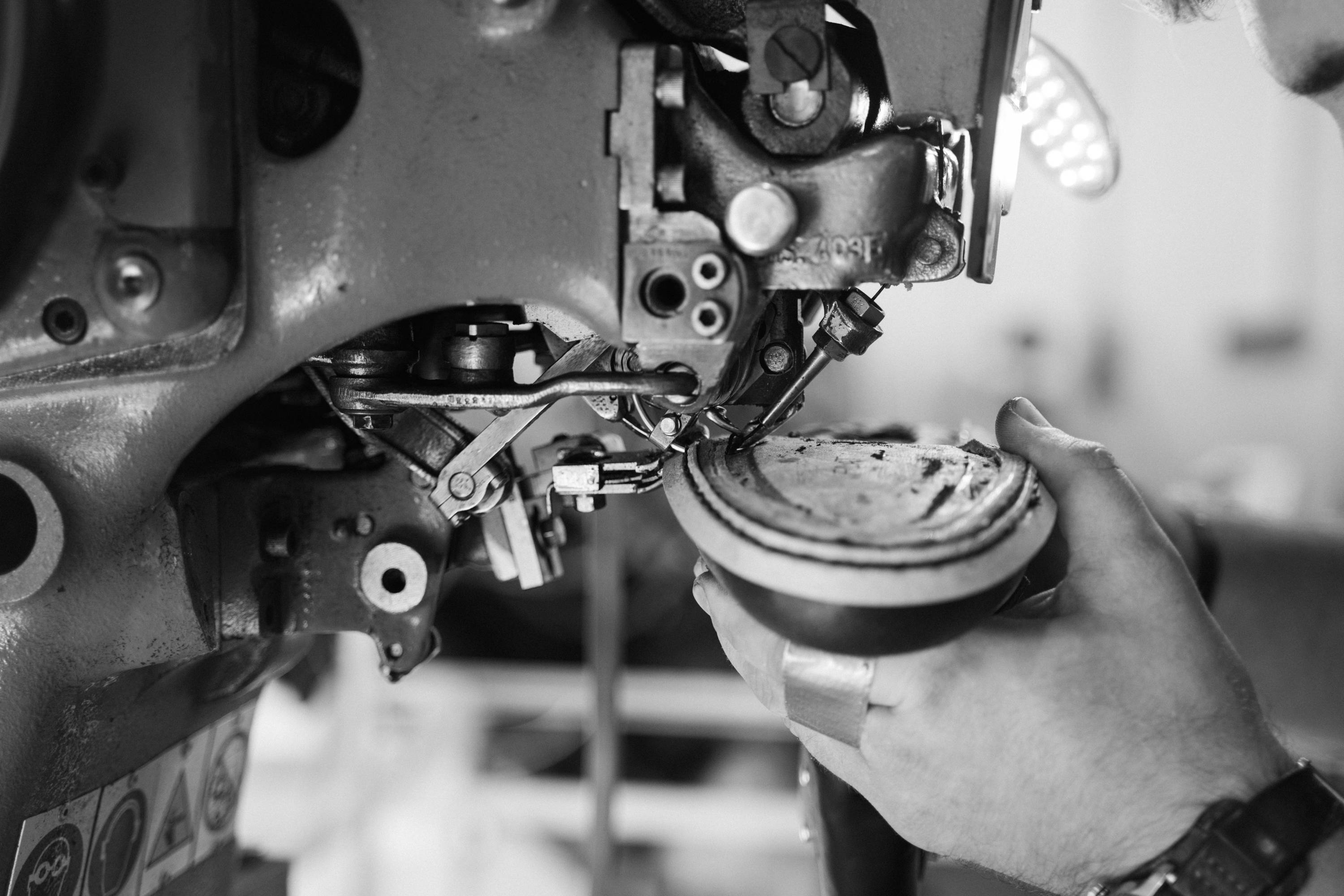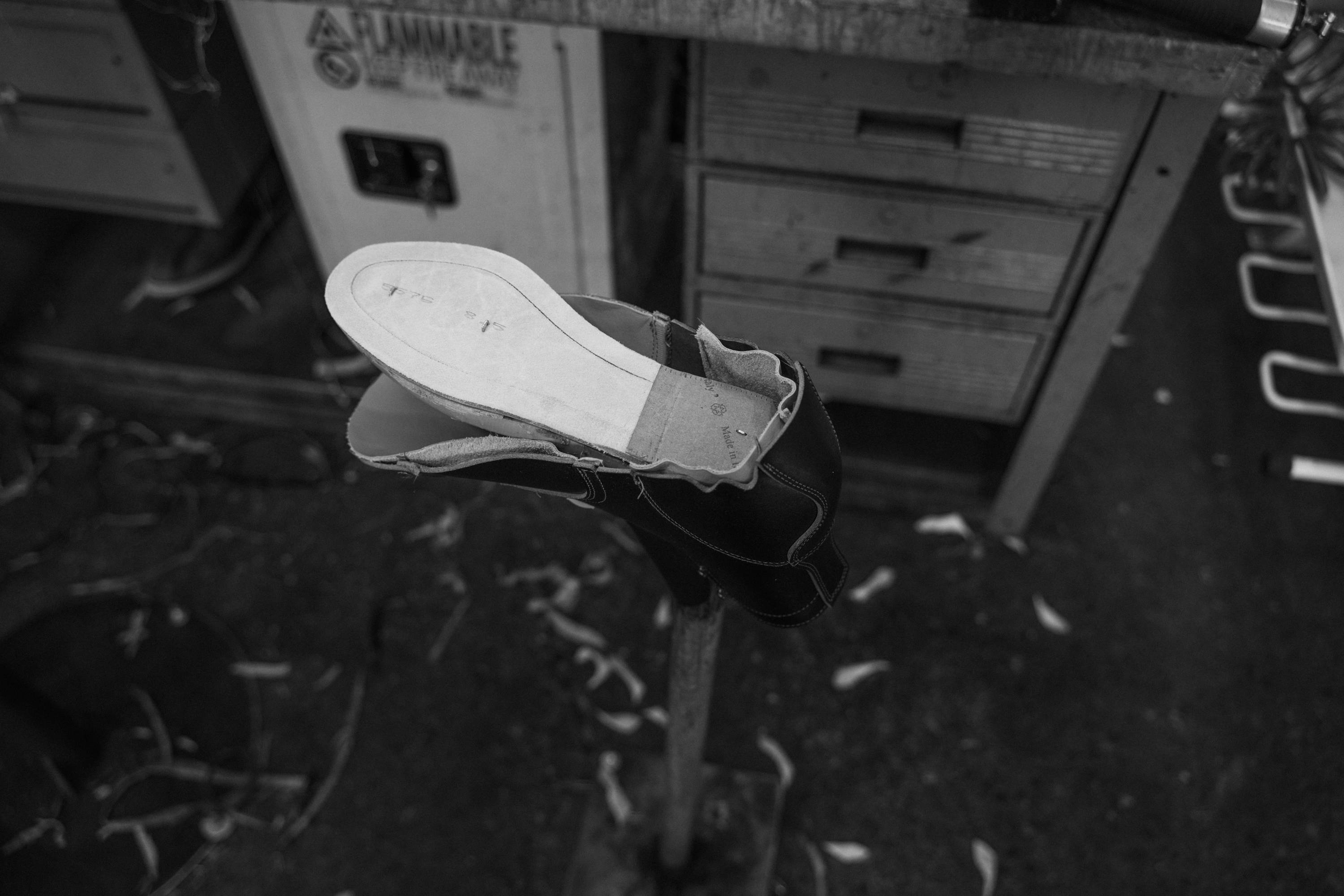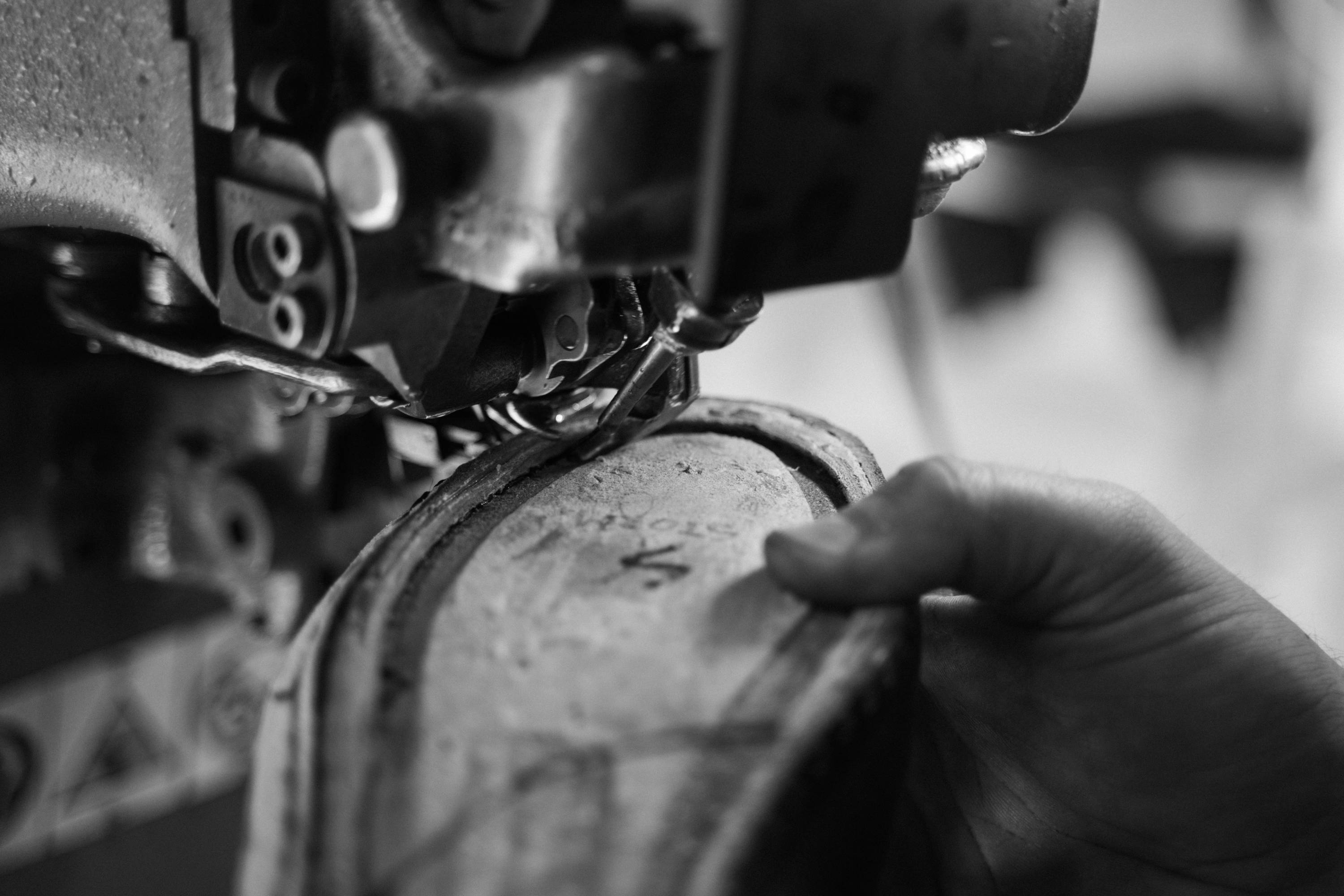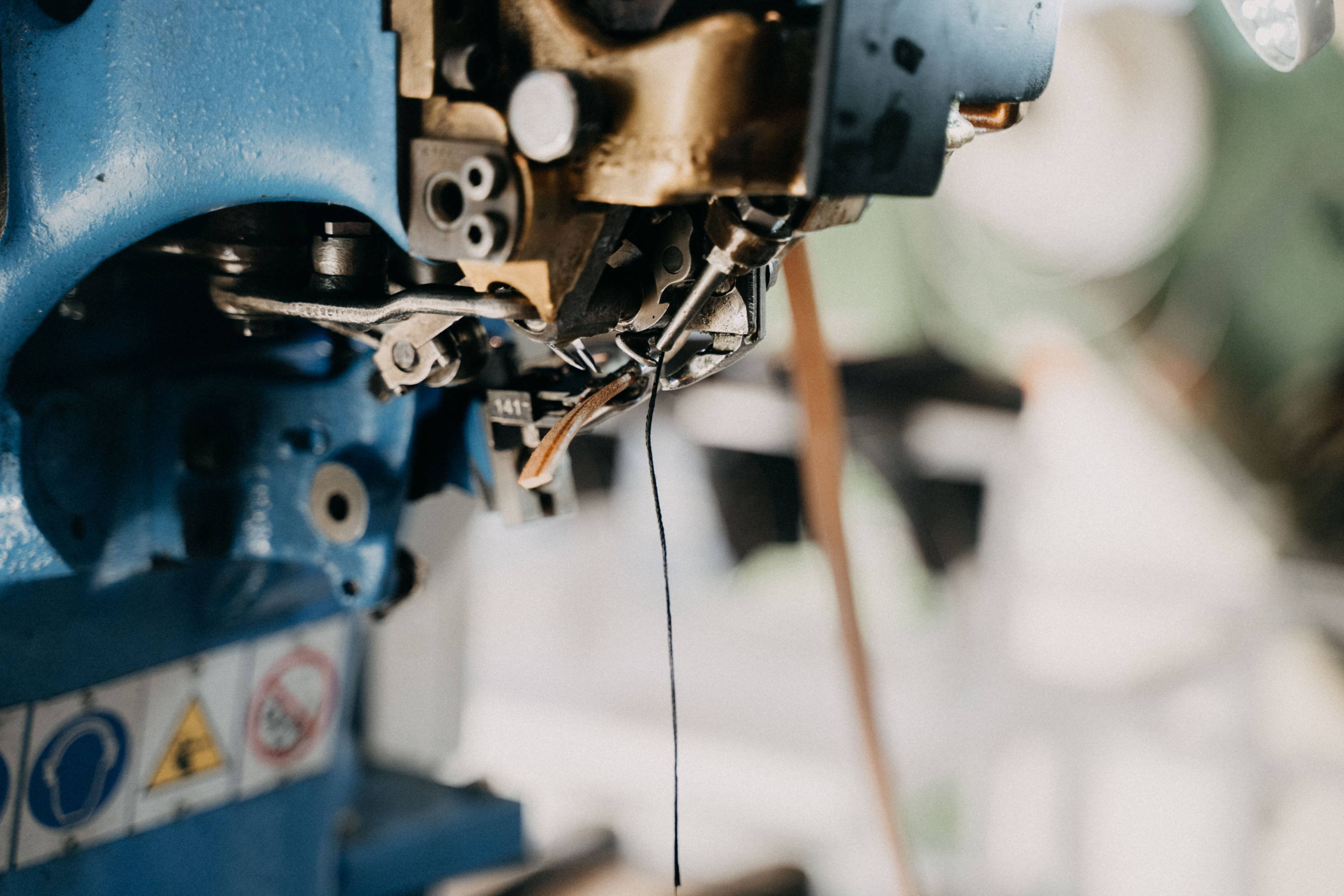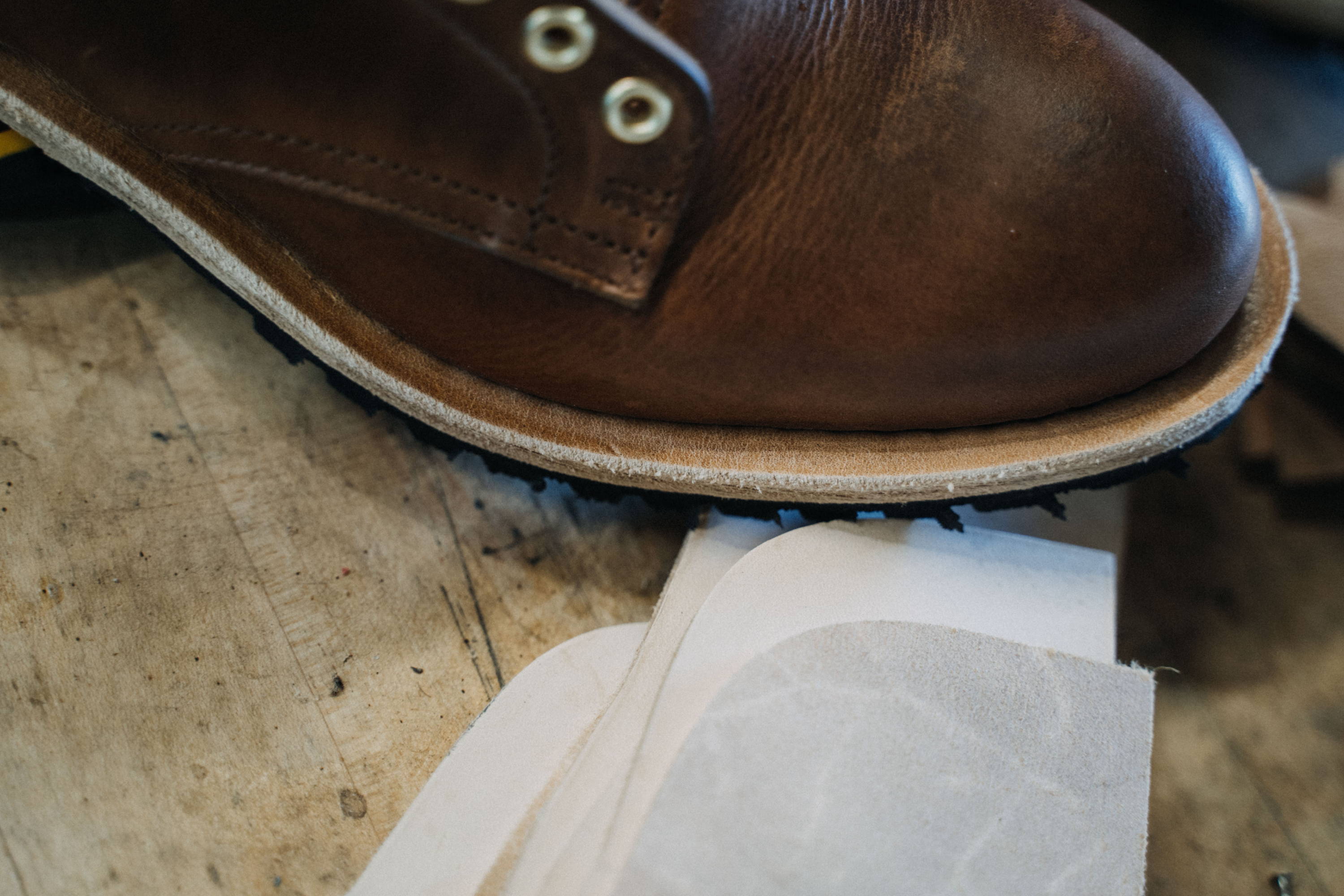 ---
---
Stitchdown vs. Goodyear Welt
---
Which construction method is better? We get this question often. It's important to keep in mind, we cannot compare Goodyear welt construction from other brands to ours, as we are using a unique direct channeling process, in addition to a leather midsole and a leather heel counter - all of which are not routinely utilized in today's shoe industry.
For our boots, the answer in difference is simple, and mainly aesthetic. The most prominent difference between the two methods is the double-stitch used in our style of Stitchdown construction. It provides for a bit more volume to the width of the midsole and thus, a bit more weight. Naturally, added materials accompanies added labor, which in turn, concludes added cost. At about $100.00 in cost difference between the two construction styles, Stitchdown sits at a higher price point due to the more in-depth building process. As a result, we have chosen to control the amount of Stitchdown boots we build by limiting the selection to custom, made to order boots only. When we first introduced Goodyear welt construction to our collection, we originally saw the method as a compliment to Stitchdown, viewing Goodyear welting only as an additional option. However, within the first three months of introduction, 80% of our sales were composed of Goodyear welt boots, while we witnessed a steady decline in Stitchdown sales. As a result, we chose to suspend Stitchdown construction, unless otherwise offered through custom, and maintain day-to-day production utilizing Goodyear welt construction.
---
---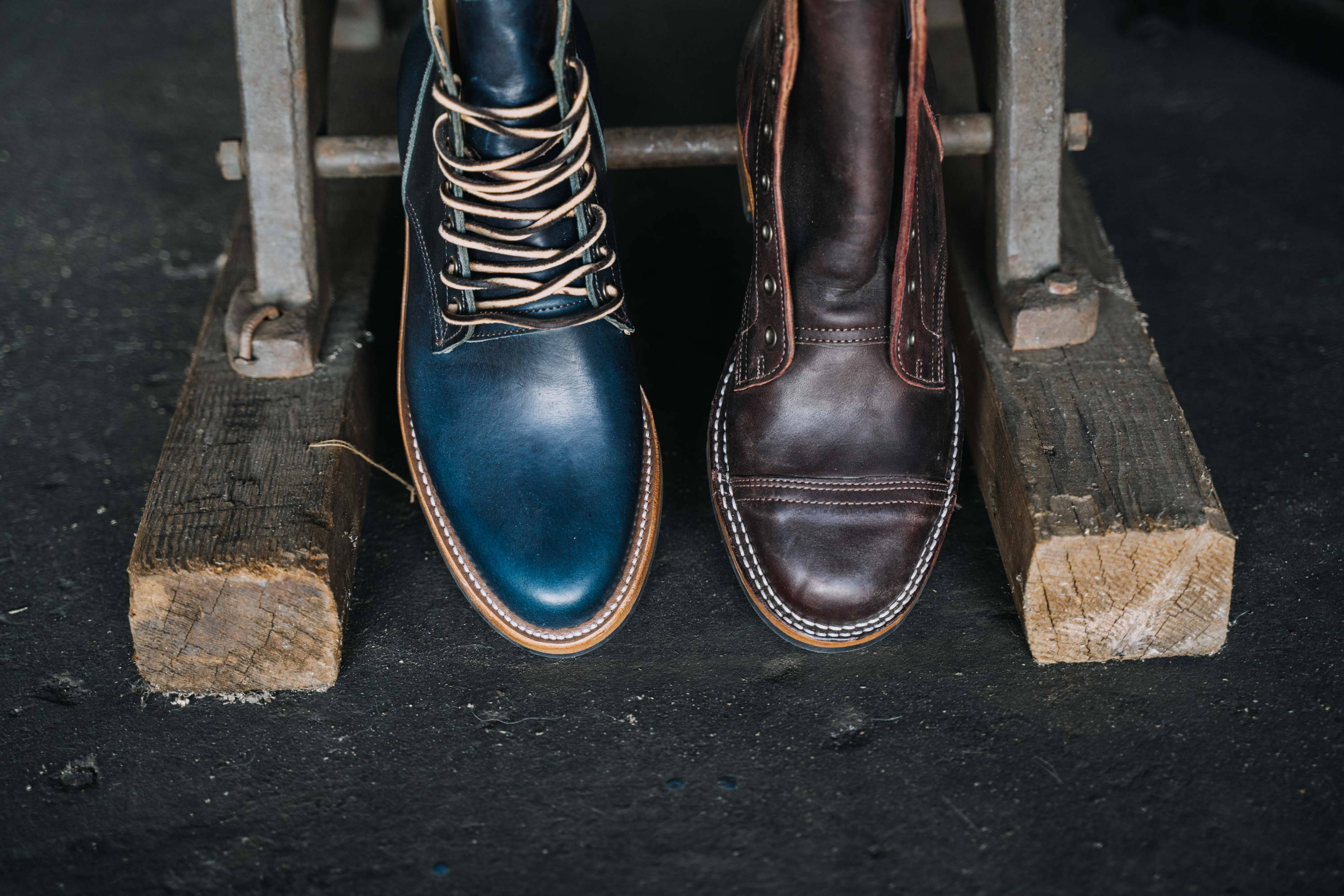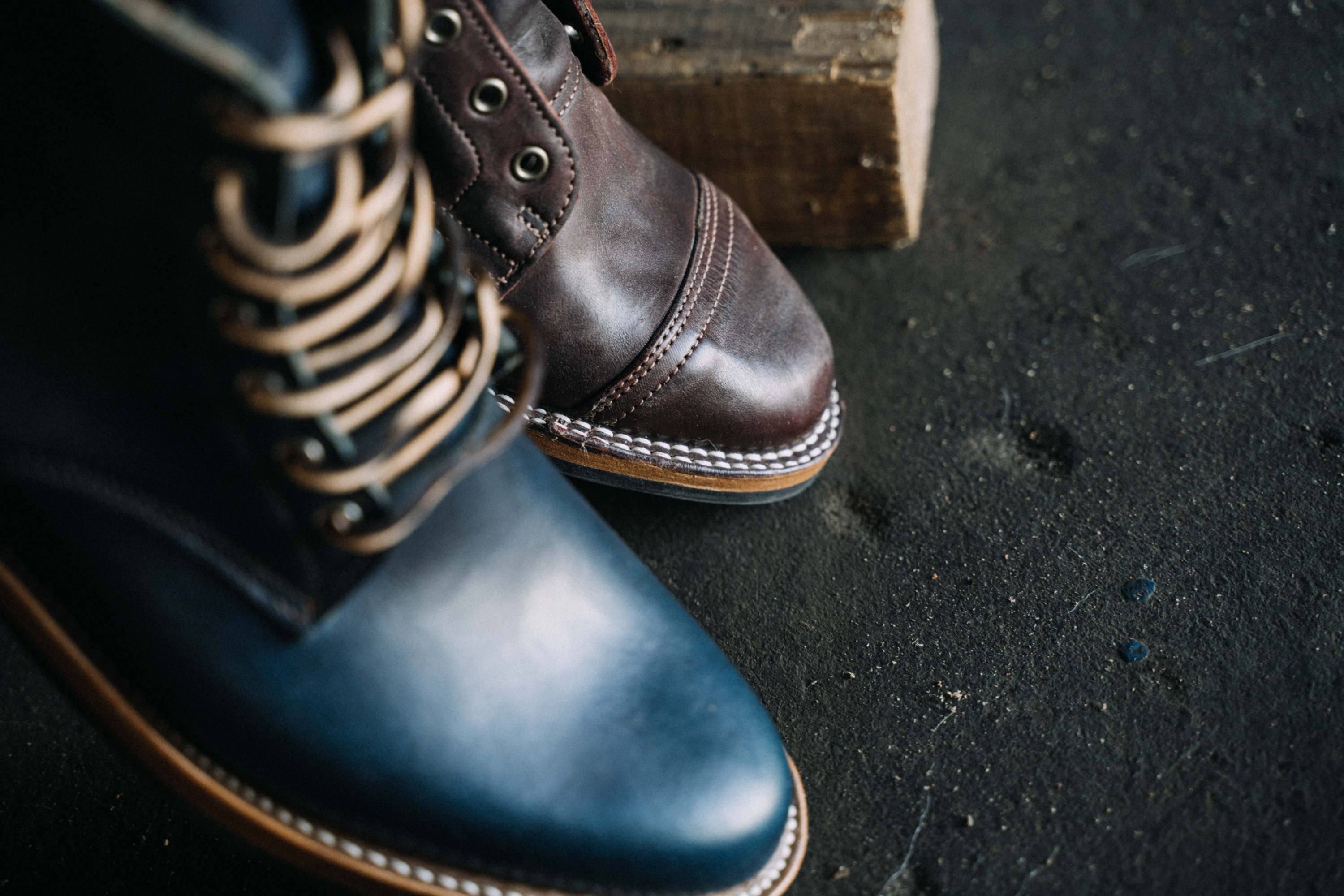 ---
---
If you have a pair of our boots and need a resole or repair, we've got your back! All resoles and repairs are completed in-house in our Eugene, OR workshop.